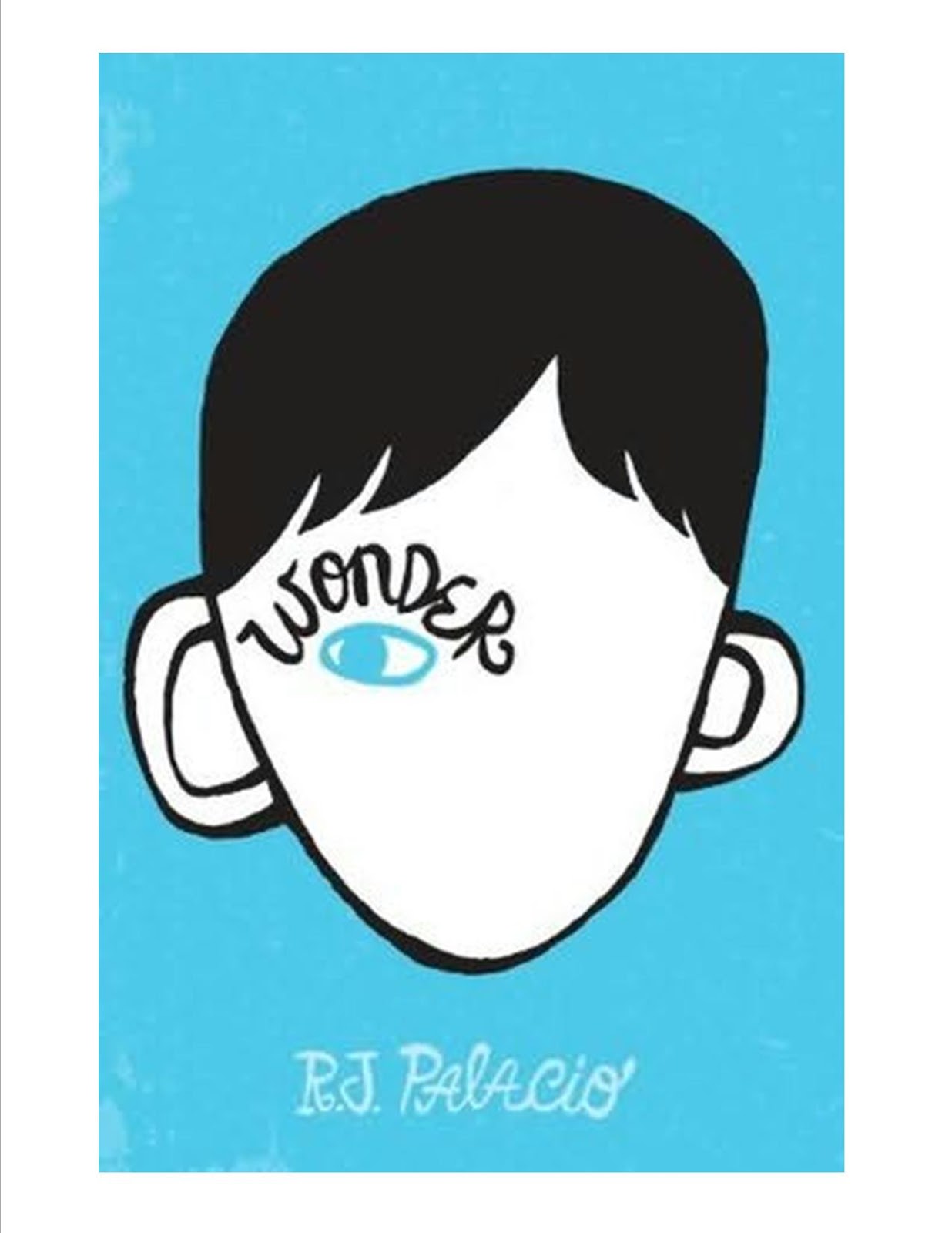 Last spring I read a beautiful and touching book called Wonder. It is the story of a typical 10-year-old boy, August Pullman, who loves XBOX and Star Wars. The only thing that makes him a little different is that he was born with a facial deformity. He is so badly deformed he spends most of his preschool years hiding under a toy astronaut helmet. Auggie had been home-schooled his whole life until 5th grade. His parents want him to start regular school with kids who don't know him or have ever seen him. We follow along in the eyes of a 10-year-old boy who is struggling to fit in. It is heart-wrenching, eye-opening and a must read for any child or adult. I promise you will tear up, stand up and cheer as you  read about the life of August, his friends, his sister, her friends and how everyone is affected by what happens in August's life.
Yesterday Zach came home from Hebrew School and said to me "Mom, I know somebody famous!!"
I asked him,"who?"
He said, "There is a boy, Nathaniel, in my Hebrew class that has no cheek bones or ears and he is staring in the movie, Wonder!"
I asked him to repeat himself and so he did…same answer.
I said, "Zach, remember I asked you to read that book before you left for camp?"
He said "Oh yeah, is that the movie??"
I said, "Are you friends with Nathaniel?"
He said, "Yes he is so nice, he just looks a little weird. He has no cheek bones or ears."
I seriously almost started crying.
There are moments in a parent's life when you look at your kids and realize just how proud you are of them. For me it is never how many soccer goals they score or the A's they receive on their tests. It is a moment like that where Zach could have come home and said there was a strange-looking boy in his class and he didn't want to be friends with him.  Instead he came home glad to be friends with a boy who was a little different. He expressed to me that he felt bad and he hoped that one day Nathaniel would be able to look "normal". He asked me several times if it was possible and how many more surgeries he would have to have. I didn't have an answer but I tried to explain to him that he may never look like everybody else but it is what is inside that counts. I told Zach I was proud of him and I hoped he would invite Nathaniel over for a playdate.
I think we all try to do our best as parents. We can give them the tools, we can teach them right from wrong, we can teach them manners and we can show them the way. But once they walk out the door it is out of our hands. We can only hope everything we have taught them will be instilled in their little heads and hearts. Zach showed me yesterday that, although I have my faults and I certainly am not perfect, maybe I am doing something a little right.
Happy Wednesday!
xx
p.s. If you didn't read the book Wonder yet – you must!