5 Countries, 6 Days, 300 pounds later!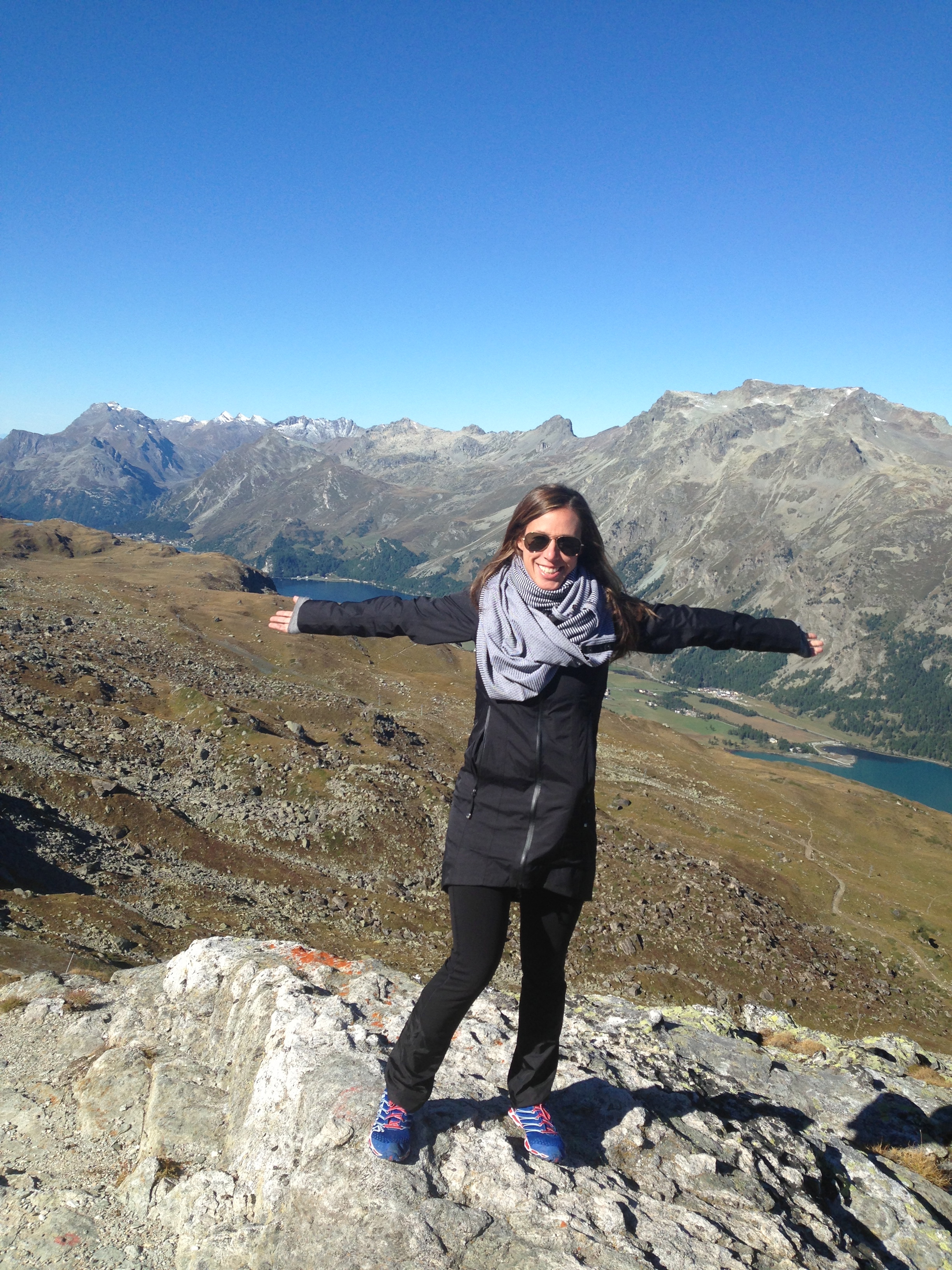 If I had to pick my all time favorite scene in any movie of all time, It would be in the food scene in 9 1/2 weeks with Mickey Rourke and Kim Bassinger.  Just kidding, that was hot though! It would be the scene in Good Will Hunting when Robin Williams & Matt Damon are having a heart to heart:
I never studied abroad. I wanted to transfer out of SU after my sophomore year and go to college in Manhattan. My parents were not happy. They gave me a choice, they said I could either move to the city, finish college and not go abroad OR I could stay at Syracuse and go abroad for the semester. I picked Manhattan.
I had visions of Germany, Austria, Switzerland and France but until you are actually there to experience the people, the culture, the food, it is all hearsay.
I spent 6 days in 5 countries. I have a lot to share. A lot of this is about food. If you are a foodie, you will LOVE this post! If not, maybe it will inspire you to cook dinner, Who knows?
Still there?
Do you want to go away with me for a week?? Let's go!
Since the fight was 8 hours and it was overnight, I brought Ambien with me so I could sleep. I am scared to death to fly. I took it 30 minutes after I got on the plane. I maybe slept for 2 hours. I think I am the only person on the planet that can take an Ambien and not sleep. Needless to say, I was pretty exhausted when we flew into Munich but I had to rally because we were picking up the car first thing. It was pouring when we flew into Munich and for some reason that was the weather I expected.
The Welt was located right next to our hotel so it was an easy walk once we checked our bags. We met with the concierge at the Welt and she sent us to lunch while we waited for the car to come up. I was a little skieved out by the weird food there but I made do (just wait … the food part gets worse, lol). While we were eating, it slowly began to sink in exactly what we were about to embark on. I think I was so overwhelmed with getting ready, making sure the kids were set that I never really envisioned what this trip would REALLY entail. I started flipping through this book that showed how once you pick up your car like this, there is no turning back. One trip becomes 3 or maybe even 20.
The lady who checked us in told us our car was ready. I am just going to refer to the car as Greg's next kid because that is exactly who she is. (I always think cars are girls, not sure why. All my cars have a name and they are always girls names).
Ladies & Gentleman – meet Greg's next born:
Oh and that is Greg. I do not think I have formally introduced him yet. (lol) We took her for a victory lap, left her overnight and we went back to shower. Before we even boarded the plane to Munich, Greg was insistent that we go to a beer hall in Germany. We set out to do just that but we wanted to walk around town first. Germany is known for their delicacies. They have so many meats…take a look at this place! Doesn't it look like something out of a movie?
We found the beer hall. It was called Restaurant Eingang
Can you believe this place opened in 1487?!?!?! You are going to vomit when I show you the menu but here it goes:
"BLACK AND WHITE MEAT PUDDING IN VINAIGRETTE!" (um, no thanks). Greg ordered this lovely plate:
This would be the Augustiner Sausage Platter (see above). I almost dry heaved when it came but I drank my beer and kept my mouth shut!
An odd thing about the bathroom in Restaurant Eingang is the coin machine they had in the men's bathroom. It is not that I spend my time in the men's loo but Greg mentioned it to me so I had him go back in and take a pic:
Now I am not a virgin but I definitely need some explaining here… What is a "Travel Pussy"? A guy comes into a beer hall, pounds some beers, he can't get laid and is like "Hey, they sell a Travel Pussy! I will just buy me one of those!" What does one do with a Travel Pussy? Is it elastic?  Is it rubber? Does one actually put their penis it? I am perplexed!  The Vibrator Penis Ring? Yeah, same thing. I have YET to come across a token machine that spits out a vibrator but seems like the Europeans are a little ahead of us anyhow.
We passed out after 2 huge beers and left the hotel to pick up Greg's kid for our journey! Goodbye Munich!
I mentally had to prepare myself when we left because I knew we were going on the Autobahn and the thought of it scared the shit out of me. I love cars and driving but driving at 140mph is not high on my list of things to do in my life. Since it was almost a 4 hour drive to St. Moritz we decided we would stop in this little town called Garmish. The drive there was simply beautiful:
The town of Garmish was cute, we stopped for some coffee and kept moving… The weather cleared and the sun started to shine! The drive even got nicer and we thought it would be perfect to stop in Austria for lunch. We had no idea where to stop or where the hell we were but we decided to wing it and pick some random place on the map called P-Funds. Believe it or not we found an incredible pizza place, which is exactly what I was in the mood for…the pizza was spectacular! You would have thought we were in Italy but we weren't yet! This was Austria.
We left P-Funds and set out on some of the most beautiful driving I have ever done! Look at these pics!!
It amazes me that the other half of the world looks like this. Just magnificent.
We went on some crazy roads that made me sick (the twists and turns were insane) but we made it to Switzerland. We stayed at the Giardino Mountain House.
It was PERFECT in every way. It was modern but tasteful and extremely well kept. The whole time I kept telling Greg we have to come back skiing! We only had one night there so we had to make every second count. We had a welcome drink:
It was some fruity non-alcoholic beverage that was really good and refreshing. I loved the lighting in the hotel:
Greg did a little research on restaurants in St. Moritz and where we should go to dinner. The hotel highly approved and off to Talvo we went!
The restaurant was REALLY NICE. It reminded me of a tiny Jean Georges restaurant implanted in Switzerland. We did not realize just how fancy it was… until we got the menu. Greg looked at me and was like, "I hope you LOVE this meal because each entrée is $90!" Whoops! Let's just say dinner was a small fortune. But it was worth it!! Each table had these little cows on them..not sure what they were symbolic of:
We had an amazing tuna and salmon tartare  (bad pic I know)
This next dish though…. WOW!
When we got back to the hotel and we had this waiting in our room. It was beyond nice but I am not sure whose birthday it was?!? lol
The next day was a big day! We planned to hike the swiss alps. We had a light breakfast and set out. You had to take a cable car up to the top of the mountain. Let's just say it was a long way up and I HATE heights. It wasn't the best start but it was certainly beautiful!
Hiking down the mountain was easy but getting back up was a whole other story. It seemed endless and I was starting to believe we would never reach the top…but we FINALLY did and it was a site I will never forget in my life.
This, for sure, was a huge check off my bucket list.
After we finally made it back to the hotel, we packed and set out to my favorite place on earth- Italy.
I knew Greg wanted to take this crazy path there but I was not expecting the roads we traveled. We took the Julier pass which is a mountain pass in Switzerland and leads you into Italy.
This is an example on the nav map of the roads (can you see the turns?!?!)
I also have a tiny video here. It is extremely hard to get a feel for the twists and turns of the road but we had to literally stop the car to make the turns…I was green by the time we got to Italy!
We passed this waterfall that came out of nowhere called The Acquafraggio Waterfall at Boronouvo.
We pulled into Lake Como and I was just in awe by the beauty of it. It is a place everyone in their lifetime should visit. I promise it is worth it. We stayed at The Grand Hotel Tremezzo.
If I went back, I would stay there again. It was absolutely incredible!!! This was the view from our hotel room plus a pic of the pool on the lake.
In the back of the hotel are these magnificent lush gardens with two additional heated pools. We spent the afternoon there the day after we checked in. (I know it doesn't even look real). I haven't gotten to France yet but I will tell you if I had to pick one place to go back to it would be, hands down, here!
We were exhausted from the long drive and the hike so we decided to have a very chill dinner. I probably should mention that every meal we had (except breakfast) we drank wine. I am not a wine connoisseur but I will tell you I did not have one bad glass! I still haven't gotten used to not drinking wine at lunch (oh, the habits you bring back from Europe).
We found this little restaurant on the road by the hotel. Since we were in Italy, I was craving spaghetti! So I had me some spaghetti!!
I went to the bathroom before we left and I found this when I went to flush:
Somebody needs to bring this to the states NOW! Flush the toilet with your foot!!! Please bring it. I am not a germaphobe but there is something nice about not having to flush the toilet with your hands, right?
After dinner we walked back and I noticed this on the street:
Not to bring this up again, but I need to understand the buying of sex toys and condoms from a coin machine on a normal street.  I can't imagine vacationing there with my kids and having them ask me what was in the machine. "Well Zach, they have a variety of condoms, vibrators and other sex toys for your pleasure. Oh and I seemed to have not packed my vibrator, so I can always just pick up one here." I mean, explain!
The following day we went for a quick run, relaxed by the pool and went on an adventure to find the best pizza place in Lake Como, Italy. Boy, did we find it!
I remember reading Eat, Pray, Love and Elizabeth mentioned some pizza place she ate at in Italy that was the best pizza she ever had. Well Elizabeth, I do not think you have been here yet!
There is a little place called :
You have to walk down this driveway and the restaurant is in the back of this person's house.
If you ever go to Lake Como, it would be a crime not to eat at this place.
They literally "sun-dry" their tomatoes:
grow their own vegetables:
and prepare the best pizza you have ever eaten in your entire life!
I bet you want a slice right about now, correct?
After a pint of rose and entire pizza each, we made our way back to the car and relaxed in the gardens until we had to get ready to start the eating and drinking all over again.
I read about this restaurant from someone else's blog awhile back but forgot about it until we asked the concierge and she reminded me. There is a restaurant in Bellagio (a ferry ride from where we were staying) where the chef meets you at a location, picks you up, drives you to his restaurant and prepares you dinner. This was our last night there and there was no shot we weren't experiencing this!
We left early for the ferry so we could walk around Bellagio. Bellagio is a great little town in Lake Como.
It is a 5 min ferry ride and the town has some amazing little stores
We shopped and went to our meeting spot to wait for the "chef" which was at the post office:
He showed up promptly at 7:30 and we were on our way:
Unbeknownst to me, I had no idea this Chef is going to Dubai to be on some crazy TV cooking show. When we got there, I thought the restaurant was okay and I was starting to second guess our decision.
But mama always said "don't judge a book by its cover" so we ordered some wine and they brought us one of the best dinners I have ever eaten in my life. (I have eaten a lot of dinners, lol).
The spaghetti was my appetizer. Did I mention I have gained about 300lbs? I just couldn't stop eating pasta and drinking wine.
For our main course Greg got:
I believe it was mediterranean sea bass and it was phenom!
I had this calamari combo dish with purple potatoes. It was out of this world as well.
After that dinner I was ready to crawl into a cocoon. Stuffed is an understatement. But guess what? I got up the next day to eat like this all over again!
We woke up and went on this incredible walk through Lake Como called the "Greenway". I actually attempted to run but it didn't work out so well…
These little roads must be a million years old! Look at this photo: Can't you picture people hiding in here during war?
After this long walk we headed back to the hotel to enjoy our last breakfast in Lake Como and set out for The French Riviera.
Another long twisty, crazy drive, we stopped halfway in a town called Spotorno, Italy for some lunch. I thought it was incredible we could go from the Italian Riviera to the French Riviera in just a few short hours.
We ate at this hole in the wall place on the beach but once again, the food was to die for! More wine, more food…..
Linguini with clams! Amaze!
Prosciutto de Parma with melon! YUM!
And off to Nice we went…
We stayed one night in Nice and one night in Antibes.
Nice was okay but not my favorite place. It was a little too much city for me. Personally I thought I was in French Disney World but when we got to Antibes, that all changed!
I will say if you do go to Nice, you have to go to
They are known for the best croissants in Nice. (They were!)
Look at these sandwiches!!
There is a place there called "Belle Rives" and it is a little hidden sanctuary on the French Riviera. I wish we could have visited Monaco, Cannes, St. Tropez but there was no time.
This was the view from the back of the hotel:
We had such an incredible lunch at Belle Rives. I had the salmon with a creme fraiche. I could eat this for lunch every day!
Greg had the shrimp with avocado salad. This also was off the charts!
We relaxed by the water and both knew we were ready to go home. We had one more dinner before our trip was over. We wanted to go to this restaurant called Bacon that is known for the best Bouillabaisse in the world but just our luck, it was closed on Mondays.  So we found this other restaurant called Cap Riviera
Greg had this beef carpaccio appetizer I had to share…. I personally not a fan but I feel like this is a dish people love!
I had the Dover sole for dinner… YUM!
It was a perfect way to end our trip. The food and wine were amazing. The atmosphere was elegant but refined and the weather was magnificent. I did not get to see George Clooney, I wasn't able to visit the entire French Riviera and I did not come home with any wild and crazy stories BUT I did come home with an experience I will never forget, some nice new boots, a beautiful new car and a weight gain of 300 lbs. I wouldn't trade it though. I enjoyed every single thing I ate , every glass of wine I drank and every new memory we made. I understand why the BMW driving experience is addicting and I am positive this will be the first of many.  Thanks for reading this entire journey if you are still with me… xx
P.S – We used the best guy ever in the states to help us with the whole European Delivery. If you need someone who really knows his stuff, you should ONLY use Mike!! I have attached his info below! Good luck!
Michael J. Wendroff
BMW of Morristown
111 Ridgedale Avenue
Morristown NJ 07960
973 796 3056 direct
973 455 0700 ext. 3056
866 670 4033 fax.