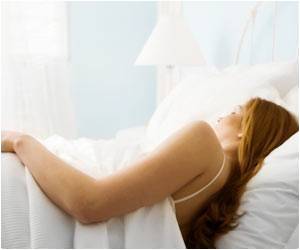 I like to do 3 things on vacation: chill, read and eat. I didn't list the 4th because it depends what kind of vacation I am on. This week is one of those vacations where I could do it or not. I look forward to this week every year. A time to be with the family, away from the drama and stress of everyday life before the carpools of basketball, soccer, gymnastics and dance begin. It is great bonding time and a must in our family. It is so hard to find any time together once the madness of school begins.
If I had to pick my favorite activity to do on vacation it would be, by far, reading. There is nothing better than a book you can't put down. The last book I read that I couldn't put down was Me Before You. I haven't read a better book since.
When 50 Shades of Grey came out I think I read the entire book in one sitting. I called Greg at work and begged him to come home. He was like "who is this"?! I should have saved it for vacation.
Sex on vacation is good and bad. It is great when you are away as a couple and you do not have a care in the world. You can sleep, eat, drink and be merry. But sex when you are away with the kids is stressful. It is like you want to be "yes we are on vacation, let's live it up". But tell me if this is what really happens when you go away with the kids?  You wake up in the am, maybe you do some sort of exercise in the morning, followed by breakfast and the beach.  You spend hours with your kids at the beach, have some lunch, go back to the house or wherever you are staying, spend another 2 hours at the pool, if you have one, or chill at the house. You shower, get dressed, go into town and eat dinner. Dinner time = drinking time. Maybe you start off with a cocktail or a glass of wine. At this point you are feeling great and at this point it would be the PERFECT time to grab the check, get the kids to bed and get down and dirty. BUT it is only 7pm so you have another cocktail, maybe get some ice cream with the kids, walk around town, go back to the house/hotel/villa, and FINALLY get your kids to sleep. By now you are exhausted. You are wiped. The thought of doing anything but going to sleep sounds horrible. Your husband is annoyed and you are too tired to care. You wake up the next morning and history repeats itself until finally after day 4 or so you have "vacation sex".
Maybe this is not your issue. Maybe your kids are older and you are raring to go at 10pm. Good for you! I hope to get there one day. Maybe you are the Energizer Bunny and you keep going and going. But this is the story of my vacation every year. UNTIL….
A little birdie told me about this book I must read this week called "This Man". If  "This  Man" is anything like 50 Shades well than my whole vacation may have just gotten a whole lot better!
Have you read this book yet? If so, let me know if it is worth it! I heard the second one is even better. Unlike the second Shades which I was over after after book 1.. AND guess what? It's a Trilogy! This Man, Beneath This Man and This Man Confessed.
Have a great vacation everyone!!!
xx