Camp Laundry – Did you buy detergent?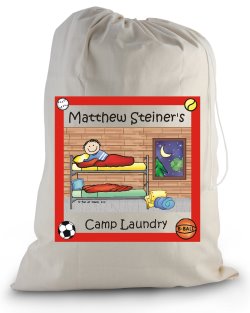 For the record, I have a J.O.B. I have about 30 of them. All you peeps who commented on my Gestapo article and told me to get one… I have news for you! I probably have more jobs than you. I  am so busy that I have been trying to figure out WHEN I was going to be able to lock myself in the laundry room for 24 hours ( like my mom used to do when all my stuff came home from camp) and wash every item when the duffles return next week. It is not like I have a laundry room like this:
And then I had an idea. When I was at Syracuse, I sent my laundry out!! I never did it ( I know,I  know, poor me). It came back neatly folded and very clean…. just how they do it at camp. I called my local dry cleaners ( who I LOVE by the way). Do you know I went through FIVE dry cleaners in town (there are about 20) to find Grace. Anyhooo, they were like of course we do laundry by the pound! Who knew? I mean we live in suburbia, who sends their laundry to be cleaned? (Apparently more people than you think)
Ironically at the same time I called Grace, this little update popped up on my Facebook page. It said, I shit you not:
Sleep-Away Camp is almost over. 
You have missed them dearly all summer.  You can't believe how much they have learned and how much they have grown. 
Now come the huge trunks and overflowing duffle bags with  piles & piles of
DIRTY LAUNDRY!!!
Why be chained to the Washer & Dryer for days cleaning dirty laundry?
VILLAGE LAUNDRY CENTER  is here to answer your prayers. 
 Let us Pick Up, sort, seperate, Wash & Fold all your happy campers dirty laundry, sheets, blankets, duffle bags, sleeping bags, etc.
We will bring you back clean, folded & neatly packaged clothes and garments ready to be put away or stored until next camp season.
DON'T BE LEFT OUT
CALL NOW TO SCHEDULE A SPOT TO ENSURE YOU ARE ON OUR LIST 
So I called them, hoping they would answer my prayers!!! It turns out they do pick up and deliver! You do not have to bring those filthy duffles inside.
This truck will come pick up all your kids dirty clothes! Plus their laundry is Organic which means they do not use any soap with perfumes or dyes. They will either pick up your duffles without you inspecting them, meaning you can give them to Village Laundry with dead frogs, tennis racquets and cleats OR you can sort through it and give them exactly what you want cleaned.
Laundry by the lb – $1.40 lb (includes shirts, socks, shorts,underwear, pants). There is a 10lb minimum.
Sleeping bag – $19 (sleeping bags can burn when washed so they must be washed carefully)
Pillow – $4
Rugs – $4-6 (depending on size)
They also have LICE LAUNDRY! If your bedding has been infested, they have special cleaning elimination. It is obviously more expensive than their regular cleaning due to the specialized  process.
I am assuming that everybody in their town has a service like this…I think there actually may be more cleaners than nail salons in this country. Could that be true?
Village Laundry is offering $10 off the $50 or more in Laundry services. You must call to schedule an appointment 973-783-7045. The turn around time is 48 hours!
I am sure some of you are reading this thinking, "Girl, this is old news…been there , do that (every summer)". GUESS WHAT FOLKS – This is my first time at this rodeo. First time the gross duffles are being dropped off, first time my kid is coming home after 7 weeks. Yup, FIRST TIME. So cut me some slack and let me enlighten all the First Time Sleepaway Camp Moms. Hell, maybe you even have some laundry pointers! Do share!!