The Gestapo has entered Livingston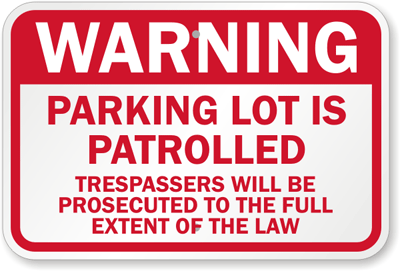 I was psyched when Sweet Basil's moved from West Orange to Livingston. I actually wrote a whole piece on it when I used to have my Essex County Daily Page on Facebook. I really love their brunch on the weekend and their lunch during the week is pretty great as well. HOWEVER, I am finding it quite a fete to actually sit down at this restaurant ever since the Gestapo has moved into the their parking lot. I would seriously be shocked if you have not yet encountered the experience I am about to delve into. I have had issues in the past but today was the icing on the cake.  Let me walk you through my afternoon pre-lunch and you tell me if you think this is okay.
I am going to set the stage: I pull into the parking lot. There are two empty spots but they are the "Bank" spots. Fair enough. The bankers need to park and I wasn't risking it. I noticed someone in back of me pulling into the "bank spot" and does not enter the bank. The woman inside of the bank starts banging on the window, screaming "YOU CANNOT PARK THERE"! So this woman who pulled into the spot, turns around and screams "GOD DAMN IT, I AM GOING TO BUY 1 BAGEl, 1 BAGEL!!!! I WILL BE RIGHT BACK!" and storms away. I am laughing only because of how ridiculous this entire situation is and I wonder how many times that woman bangs on the window a day.
I pull up and now notice for the FIRST TIME the Bagel store NOW has 3 designated parking spots for their store!
PLUS there is a woman outside patrolling the parking. She is making sure whoever parks in the "bagel spot" is coming in to buy a bagel. The woman from above who wanted to buy a bagel couldn't even park in the bagel spot because they were taken! Now can you understand how mad she was?! I can!! (this is the lady bagel patrol below…she is very busy)
Next door to the bagel shop is the nail salon. They are patrolling the lot as well!!! They are not happy!
Now I am shit out of luck. There are no spots in this lot and I am supposed to meet friends in literally 3 minutes. What to do? I decide to drive over to the Precious Cargo parking lot. There are a TON of spots and I am going to eat lunch and come right back. I park my car. I notice there is a man sitting in the car next to me.  He is dressed pretty nicely and looks like a normal enough guy. I get out of the car. He gets out of his car. He turns to me and says, "If you are going to "that" restaurant in the other shopping center you cannot park here". My mouth is now on the floor. "Excuse me",  I said. Now this other woman gets out of her car and starts walking towards the other shopping center. He stops her as well and I walk away.
I am now fuming so I walk into Precious Cargo, collect my thoughts, get my shit together and decide to move my car. I walk back to my car and "that guy" is sitting in the car next to mine (see the brown car below) waiting for people to park there!
I decide to move my car to the back of the parking lot. There are 20 spaces open and Gestapo man can't see me. I mean since when is it illegal to park in a parking lot!? Who is this guy anyway? Does he own the building? He is the mayor? WHO IS HE?
Here is where I move my car:
Look at that..tons of spots! Now the tricky part. I have to somehow sneak through the back of the other shopping center so he can't see me. I now feel like Macgyver. I find this path:
I cut through these bushes which leads me to the other shopping center (where the childcare center is). I turn back to make sure Gestapo does not see me and I see him talking to two people who are trying to park in that lot. I make a run for it and wind up in front of Sweet Basil without getting caught! Doesn't this sound just ludicrous?? As I am writing this, I am laughing out loud thinking how absurd it was that I had to turn into Jack Bauer in order to eat lunch!
I walk into Sweet Basil and I run into the woman Gestapo man cornered when I ran into Precious Cargo. She says to me, "Did the Gestapo get you"? (she was the one who gave me the idea for the title of this article!) I tell her how fumed I am and that this has got to stop. I understand the other businesses in the strip need parking for the patrons, I get it. I do think the onus is on Sweet Basil to figure something out as it is diminishing my dining experience there.  I am a huge fan of Sweet Basil. It is one of few lunch places I rave about in Livingston but something needs to be done. I do not want to have to come up with a 15 minutes clever plan in order to sit down for lunch.  Are you with me? I can't be the only one, right?!