The Perfect Hamptons Present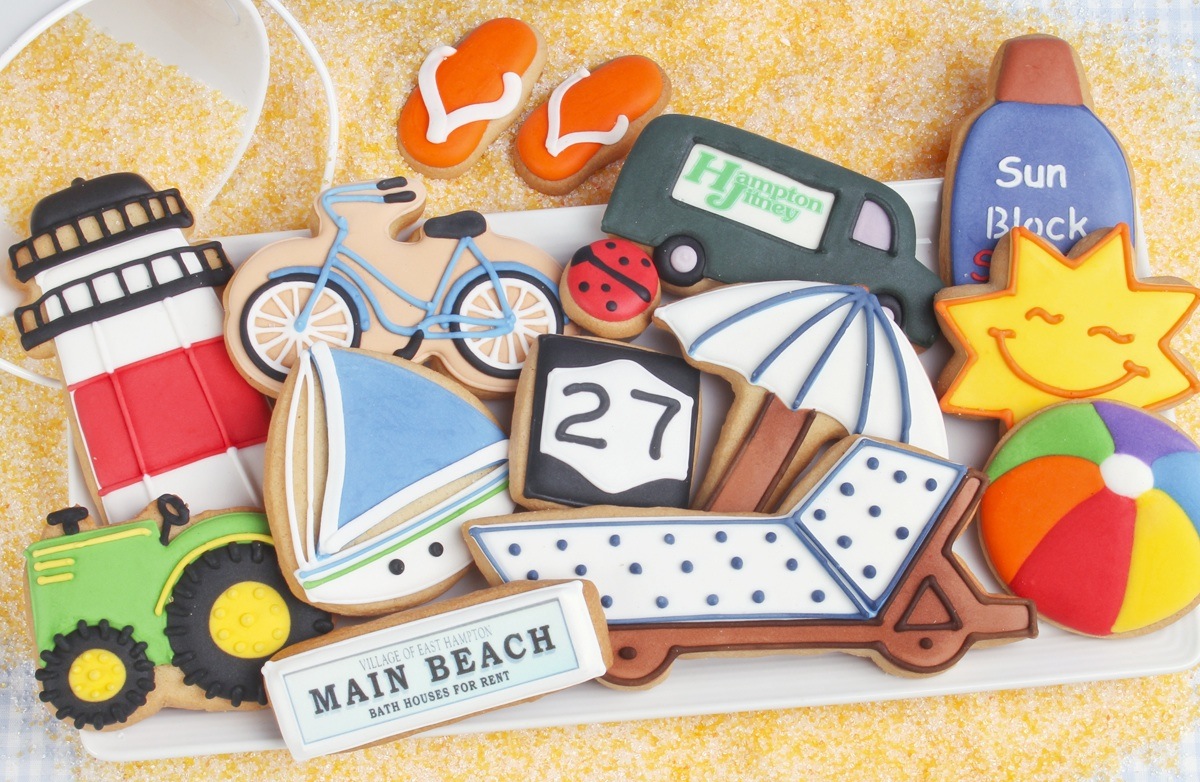 Every year, after camp, we rent a house out East from an awesome guy my husband works with. I always struggle with the perfect gift to bring him for allowing us to rent the house during the busiest week in the Hamptons. While I was looking for some treats to bring up for visiting day, I came across these:
Are these not the cutest cookies EVER!? I mean how does someone NOT bring these to the Hamptons this summer as a gift? It is a no brainer. Right? So who makes them? How much are they?
This is the deal…
Apparently it is the Hamptons Magazine's 35th Birthday and Eleni's decided to do an incredible special edition cookie tin to celebrate the birthday!
There are 31 hand iced, nut free, kosher, adorable sugar cookies packaged in Eleni's signature brown box:
Super nice right? The package is $75. Perfect hostess gift!
Not going to the Hamptons but to the beach and need a gift? These are just precious!
9 hand iced cookies, $32.50 packaged in that gorgeous brown signature Eleni's box with pink ribbon.
Unfamiliar with Eleni's?
Eleni's is the amazing cookie store in the city (Manhattan) located in Chelsea Market. They have the most incredible assortment of cookies known to man.
From  housewarming cookies (16 cookies, $58.50):
to teacher gifts (22 cookies, $65.00):
to tennis (16 cookies, $32.50):
to basketball (22 cookies, $65.00):
to maybe even a great girlfriend present! (6 cookies, $24.50)
or a baby on the way! ($19 cookies, $35.00)
You want something designed for your company, college, camp! You name it they create it! The sky is the limit!!!
Just fill out a custom order order form online or call 888-435-3647 for a quote.  They will give you a price and you will be on your merry way!
How talented is Eleni?! I can't wait to order the Hamptons Gift Tin for Marc! He is going to love it!! After going through her entire site, I am psyched I found all these clever gift ideas!
Thanks Eleni, I will be ordering soon!