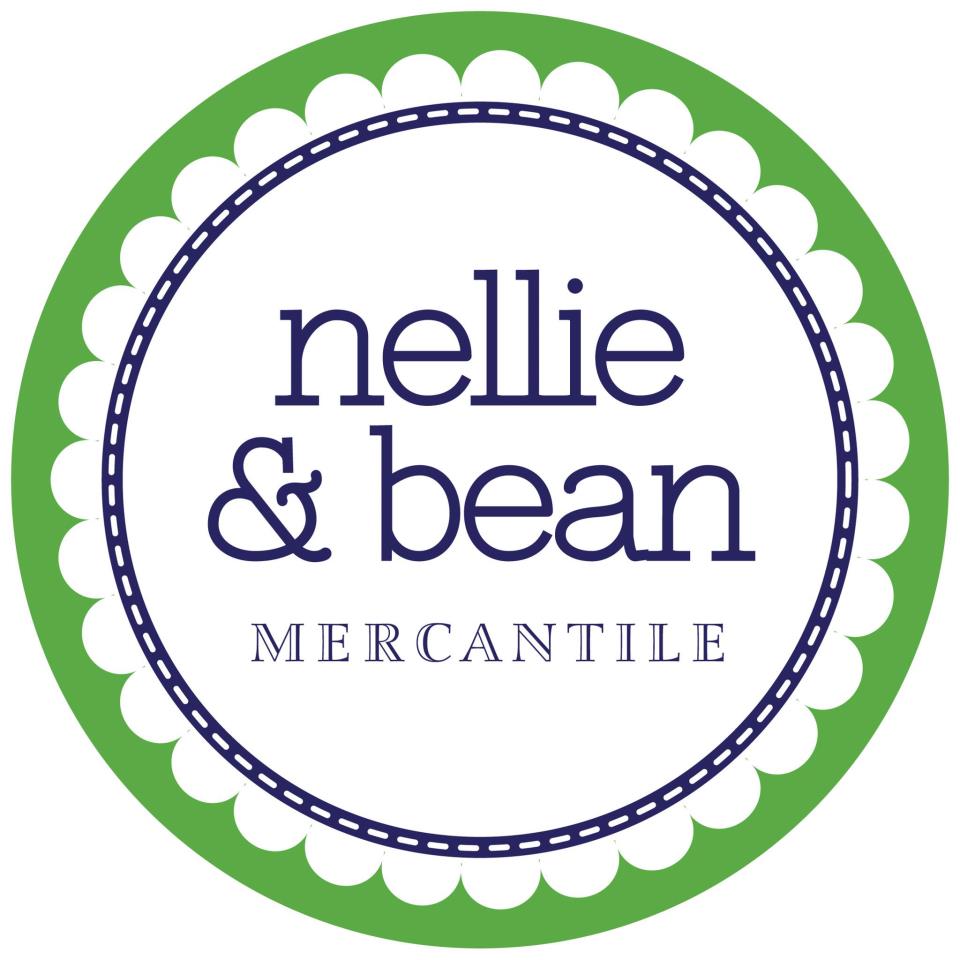 One of my favorite parts of our family trip to the Hamptons at the end of the summer is visiting the unique stores on Main. I don't know what it is, but every time we go I always come back with something you would never find here. One of my friends who has shopped with me in the Hamptons and knows my taste, called me and said "Amy, you have to go to this store, you will love it"! She literally called me everyday until I went…and guess what? She was right, I loved it! It's called Nellie &  Bean. It just opened a month ago and its located on Bloomfield Avenue in Verona. If I had to describe it, I would say it is a cross between Calypso, The Monogram Shop, a little bit of Rumrunner and a smidge of Dylan's Candy mixed in. It really is the perfect stop for handpicked, thoughtful gifts for everyone!
Let's take a tour of the store… Before you walk in, you should know the store is located in a 1800s farmhouse which makes it even more charming!
Walking into the store is gives you the feeling that you are in an old house with many rooms. It's quaint and very inviting. Almost makes you feel as though you are on vacation in some beach community 100 miles away.
The first little section when you walk in is dedicated to the pre-teen. She has fun bracelets, dry erase boards, gummy bear earrings, journals, scented highlighters, fun pens and care packages that can be shipped directly to camp!
Love these clipboards!
While your kid is scoping out all these fun goodies, you know they are going to LOVE the candy! Nellie was smart to add these little treats.
Nellie has some super cute sweatshirts and Ipad covers!
I had to take a pictures of these macarons. Thought these were such a cute gift!  There are 4 macaroons in a set that each have a pair of earrings inside. The package of 4 costs $12. Great, right?
In the next part of the store is a big room catered to babies, ladies, men, housewares and unusual gifts handpicked by Nellie.
I die from these cotton tunics. Seriously I would adopt a little girl to put her in one of these, lol. Or I could really just buy one as a gift, huh? All the items on the table are beautiful baby gifts. Hard to choose one!
I have such a tough time buying my girlfriends presents but I thought there are some great ideas below!
Calypso candles, stationary, and frames! You are bound to find a gift here.
I love her choice of furniture and I think this is the perfect store to find a wedding gift!
Love that she has brought in vendors that Bergdorf's carries.
Can't forget about the men in your life! She has ties, wallets, great books, clocks, dob kits and much more!
Nellie really has an eye for amazing gifts! I am super excited I stumbled upon this store. Nellie says its it has been her life-long dream to open a modern version of the country general store. I believe she has hit the jackpot.  "Unexpected and beautiful gifts at every price point" is Nellie's motto.  There is definitely something for everyone in this store. The nicest part is she wraps each present with a gorgeous grosgrain ribbon and sometimes even adds a special treat!
As I was leaving, I noticed she didn't even forget the dog!
If you are looking for a gift, you must visit this store! Not only does the store have a little bit of everything for all the people in your life, Nellie is a sweetheart and will make you feel right at home! She was kind enough to offer all my Lulu readers 10% off.  Just like me on Facebook (or subscribe), mention Lulu and Lattes to her and she will give you 10% off your first shopping experience!! Nothing better than a discount! Tell Nellie I said hi!
Nellie & Bean Mercantile, 840 Bloomfield Avenue Verona, NJ 07044. 973-857-1339. website: Nellie & Bean Mercantile