Are you from Livingston, NJ?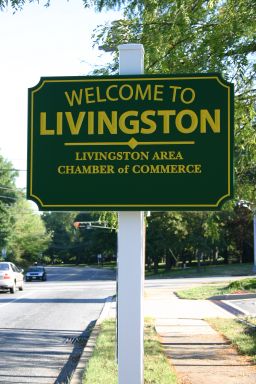 It amazes me all the time how many people grew up in Livingston, went away to college, did some kind of city thing (New York, Chicago, LA) and moved back home. There is something so special about living in a community that everyone seems to come back to at some point in their life. I can't tell you how many people have emailed me about some of my local blog entries who do not live in town anymore but grew up here. It always seems to be the same message about how much they miss it and how much it has changed.  They love reading about my entries because it brings them home. The funniest part for me is that I didn't even grow up here! I grew up in the sticks in Bucks County, PA (near New Hope, PA). It definitely was a beautiful place to grow up but it is nothing like the community here. Part of why I write about this town and the surrounding ones (Short Hills, Essex Fells, West Orange, Roseland, Millburn, Maplewood, etc) is that although there are so many people who live here, I feel like this is the perfect way to bring everyone together. Whether I talk about the hottest new restaurant in town or the crazy, lunatic woman who walks down Livingston Avenue day after day with her blond wig talking to the sky (you know who I am talking about, right?), we can all relate. I feel so lucky that I can raise my kids here and know that there is a slight chance they may even move back here one day.
Two of my closest friends grew up in Livingston. Although they do not live in Livingston per say, they did move back to the surrounding towns. Whenever they reminisce about Don's
or Today's Teen, I laugh to myself thinking I can't imagine how many other people share the same thoughts. Even the places that have remained such as Calabria and Livingston Bagel. What is most impressive to me is when people ask where my kids go/went to Day Camp and I answer Jeff Lake. Everybody always says, "I went there as a kid". Who didn't go to Jeff Lake? Jeff Lake is an institution and I will forever be grateful to the camp who prepared my child for sleep away. I love what it was and I love what it has become. It annoys the hell out of me when someone says, "that camp is way too rough, dirty, sporty,etc". Jeff Lake is what makes camp, camp! If your kid does not come home dirty, your kid was not at camp! Believe me I know Jeff Lake is not for every camper but it was the right fit for my kids and I am so proud it's still around.
Just yesterday I had a meeting with a woman who grew up in Livingston. She wound up marrying a guy she went to Livingston High School with and they just moved back from the city a few months ago. She said, "I knew we were always moving back, it was just a matter of when". I did not feel that way when I left home. I love my parents but I knew when I left, I wasn't coming back to my hometown. To those of you who are reading this and have moved back to Essex County, am I on target? Wouldn't you say there is something special about this community? Wouldn't you say underneath all the drama, gossip and noise there is an underlying sense of home? A feeling you can't explain but just knowing this is where you belong . Although I didn't grow up here, I feel that way and hope my kids will one day as well.
Have a great weekend!
xx