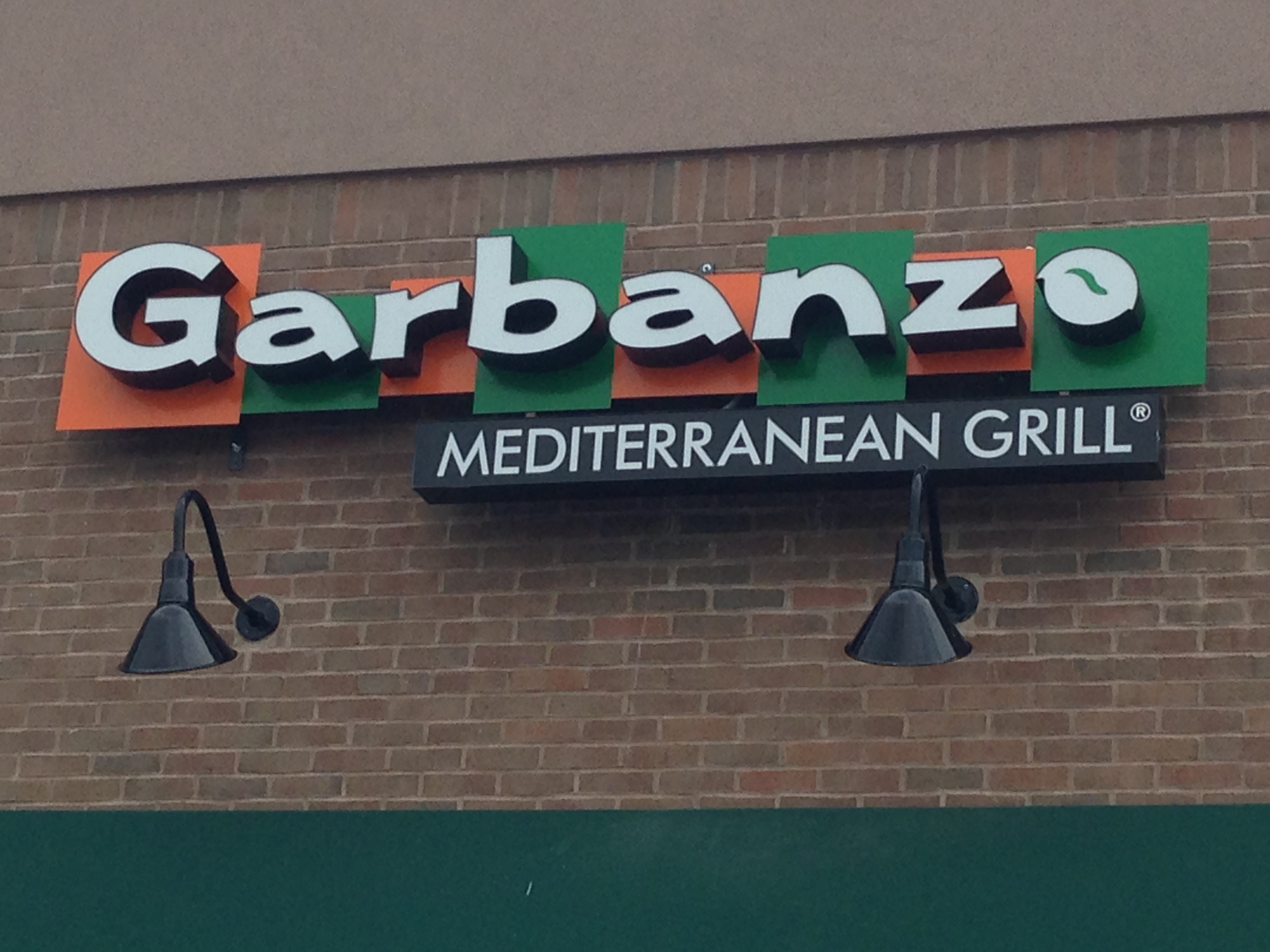 If you love the set up of Chipotle and you love Mediterranean food, you will love Garbanzo Mediterranean Grill. They just opened in Florham Park on Monday next to Red Mango and Trader Joes. Their vision was to bring quality Mediterranean-style food to the US in a fast-casual environment. I am a huge Greek Salad person. My favorite happens to be from Thavma Grill but I thought I would give it a whirl.
For starters they offered me falafel when I walked in…wasn't bad (Try Beyond Pita…OMG, if you used to follow me on Essex County Daily you read my review about Beyond Pita in Montclair..still best falafel going).  I looked over the menu over the bar:
So if you cant see the wording in the pic, this is the basic run down:
Drinks, Kids Meals, Classic Creations & Build your own Entree (See below for both)
Here you can pick pita, plate or laffa and add a protein such as chicken, steak, falafel, portobello mushrooms, or hummus and salads. The hummus was DELICIOUS!
This is the bar:
Chipotle, right!
So you pay (pretty cheap..greek salad was $7.50) and this is what it looked like:
There is chicken in there but you cant see it. One of my friends got the "plate" (mix of hummus, salad, chicken, eggplant and olives). This is where I tried the hummus!
These were the Kabobs:
The kids menu included Grilled Cheese Pita, Chicken or Steak Rice Bowl or stuffed 1/2 pita all for $3.99. Kids meal also comes with a choice of Garbanzo's Chips (must eat these when drunk…OUT OF THIS WORLD GOOD!), Rice or Apple.
There are tables and booths to sit and enjoy your meal. So to sum it up, good place if you want fast, inexpensive Mediterranean food. Not much more to add here…as you know, fast food is not my thing.
Enjoy!