It's about time we talk about Shoprite…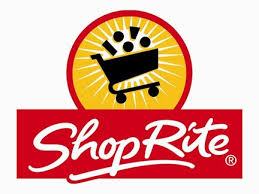 We need to talk about Shoprite in Livingston, we really do. There is so much to say I don't even know where to begin. Lets discuss the stuff we hate first. The parking. It's awful. It is literally an accident waiting to happen. I would say, besides the long check out lines, the parking is horrific. HORRIFIC! Not only have I actually witnessed two car accidents,  I have seen a hit and run.
Second, they constantly are moving aisles around. Where I used to buy chips, that is now the soda aisle. I feel like I am constantly walk around in circles looking for things that were in a different spot two days before.
Third, the check out lines….3 hours later, I have sent 4 work emails, texted 3 people back and played 2 games of candy crush (see my post).
Now, I will also tell you after badmouthing Shoprite, they have gone the great length to make MASSIVE improvements. I cannot believe how much the store has been transformed in a year.
They have a shop at home program  – You can literally go online, order what you want, choose a convenient time to pick it up.  Your personal shopper will do the rest. Pickup service is available for a fee of $10.00. Once your order is received, it can be picked up in as little as four hours.  Convenient pick up times are available Monday through Saturday 9am-8pm. Of course if you have a special need, you can contact their Personal Shopper Team Leader at 973-740-9263. There is even special parking where you park to pick up your groceries. They dedicated a special pick up area just for you. They will come out and greet you. Your order will be processed, carefully loaded into your vehicle and you'll be on your way in just minutes. You never have to leave your car!
Pickup Schedule

Order Before

Pickup Times

Sunday, Monday, Tuesday, Wednesday, Thursday, Friday, Saturday

5:00 AM
5:30 AM
6:00 AM
6:30 AM
7:00 AM
7:30 AM
8:00 AM
8:30 AM
9:00 AM
9:30 AM
10:00 AM
10:30 AM
11:00 AM
11:30 AM
12:00 PM
12:30 PM
1:00 PM
1:30 PM
2:00 PM
2:30 PM
3:00 PM
3:30 PM

9:00 AM – 8:00 PM
9:30 AM – 8:00 PM
10:00 AM – 8:00 PM
10:30 AM – 8:00 PM
11:00 AM – 8:00 PM
11:30 AM – 8:00 PM
12:00 PM – 8:00 PM
12:30 PM – 8:00 PM
1:00 PM – 8:00 PM
1:30 PM – 8:00 PM
2:00 PM – 8:00 PM
2:30 PM – 8:00 PM
3:00 PM – 8:00 PM
3:30 PM – 8:00 PM
4:00 PM – 8:00 PM
4:30 PM – 8:00 PM
5:00 PM – 8:00 PM
5:30 PM – 8:00 PM
6:00 PM – 8:00 PM
6:30 PM – 8:00 PM
7:00 PM – 8:00 PM
7:30 PM – 8:00 PM

Pickup Fee: $10.00
They even offer a Home delivery service right up to your door for an additional fee of $5.95  Your total charge will be $15.95 ($10 service fee plus the $5.95 delivery fee). Home Delivery is available 7 days a week. In the pickup/delivery information section of checkout, select delivery. Then just select from the delivery days and time slots available.
Now, let's talk about the food. Not the groceries because groceries are groceries and Shoprite happens to be the cheapest. I shop at 4 markets a week so I pretty much know the deal. Believe me, not for price but for food. I need certain things at Kings, Whole Foods, and Trader Joes. The basics  always at Shoprite. Like I said, don't ask. My husband doesn't get it and if I tried to explain it I would be wasting my time. Anyhow…..
Shoprite has decided to take their little food court into something pretty big. They have termed it "Bistro Street".
Lets start at the coffee (one of my favorite topics)
They have coffee, espresso and even espresso macchiato. You can add a flavor shot for $.25 and if you want it to make it a double espresso its only $.50 extra. Their small coffees are $1.50, medium $1.75 and large $2.00. Sounds pretty good to me. Also in this little area you can get all sorts of smoothies. They range from Mango to Blueberry and they are $3.00 for small, $3.50 for medium and $4.00 for large. A smoothie at the Juice Caboose is around $6.00 so that is a pretty good deal.
Need a salad or sandwich… here you go…
At the Blueprint Salad Bar you have the option of a salad off their lovely menu or you can make your own! Ever since Tossed went out-of-town I have missed the make your own salad situation. I do love The Salad House in Millburn but if you are in the market and need to pick up lunch…it's right there waiting for you. All salads are $6.99 lb and they have everything from Tofu to Yellowfin Tuna! Their sandwiches are made on fresh-baked bread. You can choose from a wrap, baguette, sliced bread or a 7″sub  for $4.99 to Ciabatta for $5.99. Talk about some selection!
I love Pizza. I don't love every slice in this town but there are some good ones out there (wait until you see my blog on the Pizza wars! woohoo). Anyway when my kids ate the pizza at Shoprite and told me they LOVED IT, I knew I had to write about it. Can you even believe you can get a FRESH BAKED PIZZA at Shoprite?? Really? How far they have come…
You can choose from plain to white to even chicken Francaise. You can even make your own! All pizza's start at $9.99 and depending on what you pick they can cost up to $12.99 (for the cheesesteak pizza). They are large pies that can feed an entire family. They are baked in a pizza oven (as seen below). All the ingredients are fresh and made ready to order.
After your pizza you can even have dessert! Shoprite now offers a full frozen yogurt bar. You don't have to leave to travel down Livingston Ave, you can just take 4 steps over to this little stand seen below.
They offer vanilla, chocolate, strawberry, tart, and banana. Those are the flavors today but could change tomorrow! Toppings are $.49 extra and you are ready to rock. I forgot to check out how much a cup of frozen yogurt is but the dude over the loud speaker in Shoprite seems to always announce it. I am sure you will know when you are shopping down aisle 3.
For those non-Paleo peeps out there, Shoprite has a beautiful bakery full of bread! From sourdough to whole wheat to rye, they will slice it and pack it for you to take home.
How about Sushi…. 
This picture was taken at 8am. You can see they are preparing and making fresh sushi. I am living proof!
Now its hard to find a good burger. I am not going to say this is a J.G Melon burger but my kids say its pretty damn good (I don't eat burgers so I can't tell you) . The fries are good though and my kids also love their hot dogs. To please the kids even more they have milkshakes – vanilla, chocolate, strawberry, black & white, banana and blueberry pomegranate. To take it to the next level, you can make your shake into a float.
Not only can you grab a burger from this little shack but you can also order breakfast! They have egg and cheese on a roll, steak and egg burrito, french toast or pancakes and even STEEL CUT OATMEAL! Its made with skim milk and cinnamon. Lastly they have Taylor ham…not sure what kind of fan you are of Taylor ham but I hear its kind of the best one?? Are you hearing anything I am saying? I still can't believe we are still talking about Shoprite!!
Not into burgers, sushi, or pizza? How about chicken and shrimp??
I don't think this Bistro would be well rounded without chicken. Here you can choose from wings (sky is the limit here), chicken fingers ($5.99), fish and chips ($5.99) and even fried mozzarella (I am going to make my kids get that just so I can say they ordered it. This way I don't look like Fatty Patty 2 by 4 chowing down fried mozzarella).
Lets talk dessert and we can end this nifty little article. Shoprite was so smart they brought in what is called "Patisserie 37" straight out of Little Italy. They offer fresh cannoli's, napolean's fruit tarts and more! (sorry for the fuzzy picture but you get the drift)
Lastly we all know Shoprite is famous for their "cupcake cake".  They also can create any character, custom print a photograph, and even make your wedding cake!  Everything is baked and frosted right in the store.
Once you have figured out what you want to eat from your plethora of choices,  you can sit your little tush down in their new seating area (as pictured below). Enjoy your meal and maybe even grab a few minutes of the game.
I hope everyone enjoys their next trip to Shoprite as much as I just did. I know the parking is tough and the lines are long but they seem to be going the extra mile to make us all a little happier. Wouldn't you agree?