Basket Basket – is it a bash?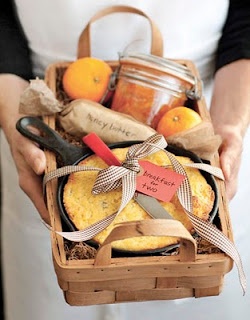 Every year our elementary school has a night called "Basket Bash". It's a fundraising event for the school with over 250 moms. There are literally over 300 baskets in one room. You buy tickets and each basket has a cup that goes with it. You place your tickets in each cup that you want to win.
So it's a crapshoot. All the tickets for each basket are put in a bowl, mixed around and a number is drawn. If you have the corresponding number they call, you win that basket.  Got it? Ok…
The first round of baskets is called the "general baskets". There are 139 of these. They range from winning one plain pie a month for a year at Calabria to an IPad mini to a plethora of all kinds of gift certificates around town.
The second round of baskets is called the "grand baskets". They range from a Trek Bike to a Wii U to a 3-month membership to Equinox (which I won!).
First of all the girls that put together these baskets are mad crazy. It takes them months of preparation, collecting, wrapping and so on. They start preparation in September for an event that is hosted in April. You cannot imagine the time and effort that these girls put in. I give them major props. I personally could never do it but know we are VERY lucky to have these girls.
Now where am I going with this…. Last night was Basket Bash. Everybody hopes to go and win. Most people don't. Oddly enough I won the first basket. This basket was an amazing one. Basically it gave me a whole slew of tickets. These tickets were placed in every basket so I now had the chance to win every basket. I will tell you this:  I won 11 baskets. At first it was funny and then it was embarrassing and I felt like people were starting to get pissed. Obviously I won them fair and square but I wanted to start giving the gifts away. It ended with a woman telling me our baskets got mixed up and I had hers.
First of all you, she is telling me this an hour after the basket was given to me. Did she not think this when it first happened? Second of all I compared my ticket to the lady who brings over the basket and know I won. I hated to come off like such a bitch but it wasn't hers.
This is my fourth year at basket bash. While I think it's an amazing event and there is so much hard work put into it, I believe it's time to make a change.
Most of the other elementary schools (besides Mt. Pleasant) in the district have a night out with the husbands. For example Hillside has a casino night. It is a very social event. There is a ton of money raised, there are no hard feelings about not winning, and both parents get to go. At basket bash it takes over an hour and a ½ to call out every single basket. This in turn makes all the moms sit for a very long time. Also can you imagine sitting for over 2 hours and not winning one basket?  I think if we had a more social event (i.e. the casino night). It would allow for more socializing and (no offense) a lot more fun! I think it's a nice way to bring the school community together, raise money for the school and have a relaxed night out. There are no hard feelings about not "winning" anything. I do realize the tremendous effort that is put into making such a night and know the endless work that it takes to bring everyone together. I just think it would be such a nice change to have the husbands involved and allow us all to actually mingle.
Maybe its me? Maybe you agree but don't want to speak up. Whatever, I get it. I will be the first one to speak…maybe someone will listen. But all I ask is please don't ask me to be on the committee 🙂