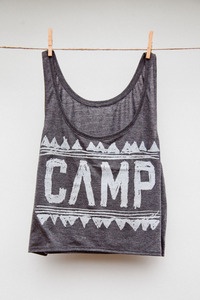 Zach (my almost 9-year-old) is going to sleep-away camp for his first summer. It's definitely exciting but also scary at the same time. I am not that parent that worries or freaks out every time something happens but sleepaway camp is a big deal. How I came to pick the camp is a whole other blog that will be released soon, lol. So anyhow – Zach was mailed a catalogue with a bunch of things he needs for camp. Everything that I am supposed to order is from the Camp Spot in Livingston. Great, easy, done.
So I go to the Camp Spot in Livingston, which was a fine experience.  Nothing to write home about.
Zach tries on all the camp clothes he needs, I order them and that is that.
I decide to wait to get all of the other necessities like – sheets, mattress cover, fat heads, rug, etc from Camp Stuff for Less. A close friend said you HAVE TO GO THERE!!!  So I go. I was about to go to Bee Bee Designs but I decided to take my friends word for it. Let's just say this girl Lori who owns Camp Stuff for Less should have a billboard in Livingston. SHE ROCKS! First of all she is no bullshit. I spent 30 minutes in there, she went through EVERYTHING you need for camp, saved me a shit load of money. The sheets were $20 less than camp spot for the same sheets!!  My favorite part of the experience was that she literally told me what NOT to buy.  There are 5 types of water bottles – she said only buy Nalgene, the ones that are not Nalgene are gross and collect germs.
There are 4 types of fans, she said only but the clip, the other ones are too big.
Now listen she carries all of the 5 water bottles and she carries all of the fans but she is smart enough and nice enough to tell you what you SHOULD buy.  She carries everything from address books to outerwear to autograph pillows and everything you could possibly need for color war.
So thanks to Camp Stuff for Less. You saved me a ton of money, made my experience unforgettable and I have given out your name to a ton of people.  Camp Stuff is so nice they sent me a $5 gift card for each referral, which is great because I forgot to order the rug!
Camp Stuff for Less Showroom/Warehouse, 87 Dorsa Ave Livingston NJ 201-747-7819. Call Lori for an appointment!